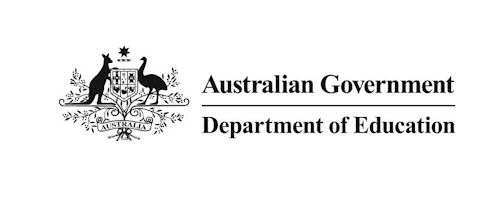 Sacha works with the Australian Government Department of Education and Training with her programs.
Sacha realized that there was so much more to her life than what she tells in her seminars. She is also a self-confessed work-aholic. So she decided to list some of her achievements.
2015 Sacha accepted an ambassadoreship for the Bully Zero Foundation
2016 Sacha created her very own HIT TV Program with her best friend Sonya Karras. The Sonya and Sacha Show is National TV program for parents. Discussing real and tough parenting issues in a fun and light hearted way.
2017 showcased Sacha's parenting expert advice by her and Sonya becoming columnist for one of Australias leading newspapers the Herald Sun. The followed by popular mummy website The Carousel – www.thecarousel.com
August 2017 sees the release of her first book the "The Two Worlds Of Your Teenager" – Finch Publishing
Hosting events at Rod Laver Arena and Vodafone Arena in Melbourne
Center page model for the Herald Sun – May 2003
Melbourne Express Business woman of the week
Running Women in the methadone program re life building program
Being a youth worker for Hume City Council since 2001
Coordinating a Poll Position Program for Workforce Plus – an auto mechanic program for at risk teenagers
Being a guest speaker at Melbourne's top Universities – Melbourne University, Latrobe and Monash
Received a nomination for being Australian Volunteer of the year in 2003 for all her work with Charities
On the Kids Under Cover Committee since 2004, organizing the Annual Ball at Crown Casino
Starting her own business at the age of 18 – The Topaz Dream – Aromatherapy wholesaler
The youngest Female to run for local council in the western district of Victoria
Speaker for Young Australian Achiever Awards 2004
Designer and facilitator of Business seminars for students at Victoria University
Been interviewed on Channel 7, 9 and 10. Quoted on print and radio media countless times.
The Sonya and Sacha – "Talking about the tough stuff easy" Parent YouTube Channel
Worked with Prime Ministers, Kevin Rudd and Julia Gillard
Worked with the Commissioner for Victoria Police Stephen Fontana
Speaker Victoria Police Sex Offenders Conference
Worked with and consulted to Minsters for Youth Peter Garrett and Ryan Smith
Speaker of Government Conferences for Canberra's National Summit for Child Safety
Working with countless councils Australia Wide
Judging Australia's largest youth talent competitions
Presenting to young people and teachers/staff in juvenile detention centres
Victoria Police. Met Link, Kangan Institute, RMIT, and William Angliss Institute
Indigenous Communities in Far North Queensland and extreme rural country schools.
Queen Victoria Women's Centre – The very first Women Only Body Image program.
LLEN's (Local Learning Employment Networks)
Various Muslim and African Communities. Women and Children in Zimbabwe running Health Programs. Presenting to various universities/ Deakin and Victoria University to forth year law students on the art of public speaking, networking and how to deal with clients
Cornwall and Stodart Lawyers – developing and presenting tailored presentations teaching lawyer's presentation skills, public speaking, networking and how to effectively gain more clients
Speaker to over 20,000 young people with her motivational seminars every year.
Travelling all over Australia speaking to young people about careers, bullying and self esteem since 1999.
Travelled to Africa in 2004 to give women in Zimbabwe clean sanitary products.
Victoria facilitator for Youth2Youth, speaking to young people about how to start their own business – also travelling around
Australia to deliver youth 2 Youth programs.
Had a number of Newspaper articles written on her achievements.
Working as a qualified youth worker for Hume City Council since 2001 running programs for young people.
Specialising Working with young people with disabilities mild to severe since 2001.
Running Campaigns for other people who have run for local council – City of Brimbank.
Successfully Finished Year 12 VCE in 1992 Keilor Downs Secondary College. That's just a bit of information, because so many people ask what school she went to.
Radio interviews with 3AW and Community Radio Stations – discussing her expert opinions on young people, careers and, self esteem.
Successfully completed Certificate IV Training and Assessment in the Workplace 2004
Taken the Australian Teenage Expo and The Sonya and Sacha Show all of over Australia to every State and Territory and now recognised as our countries largest youth educational event.
Sacha has closely worked with various Aust Government Departments, Education and Training, Health and Ageing, Communications, Broadband Communications and the Digital Economy, Defence Force and Youth Coalition of Climate Change and Energy Efficiency
2014 and 2015 Australian Ambassador for Women's Entrepreneurship Day – United Nations New York
Board Member of Childwise Since 2011